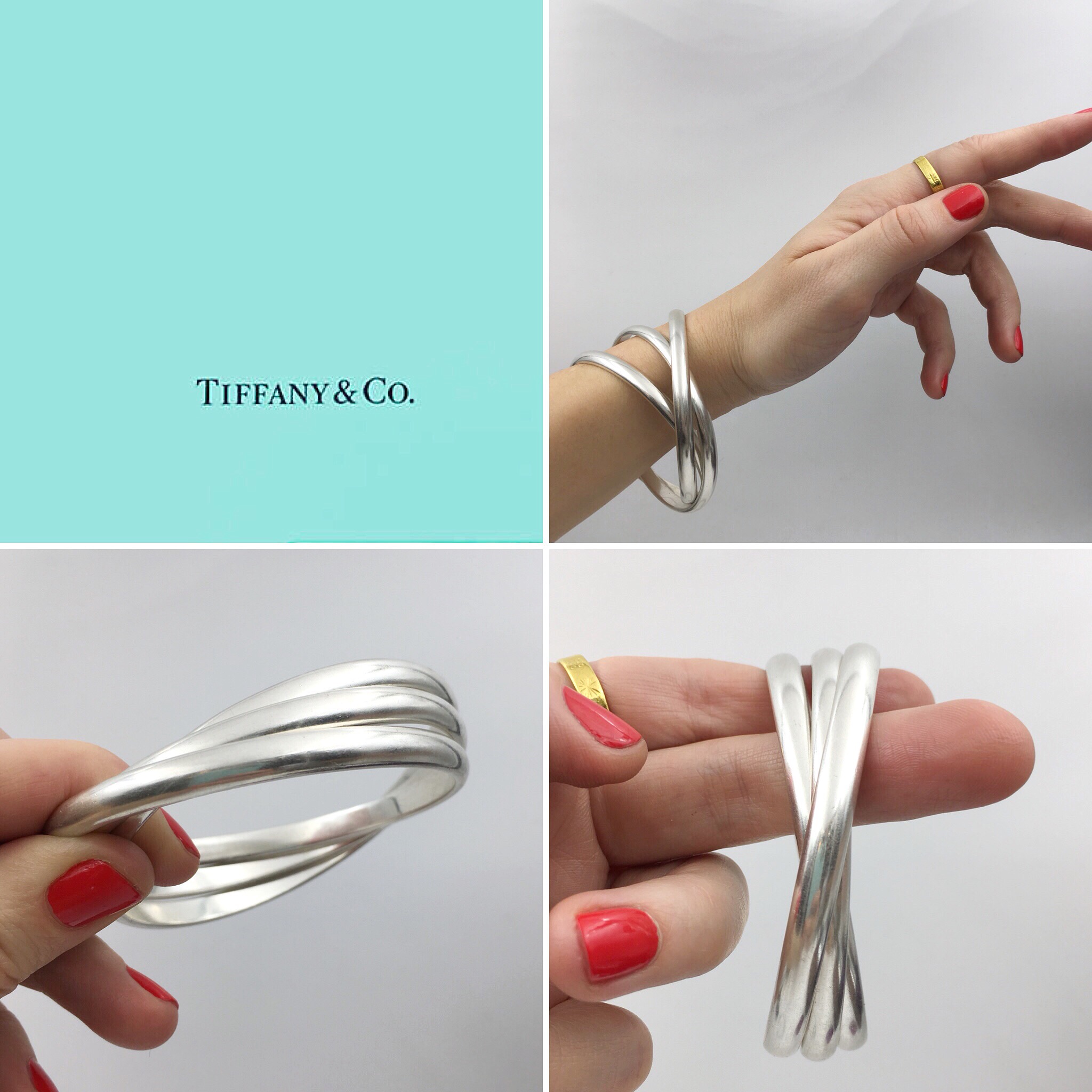 Vintage Collection
Classic Vintage Tiffany and Co Interlocking Sterling Bangles, Heavy!
These vintage Tiffany and Co interlocking sterling bangles are so sophisticated and utterly timeless! The combined weight is an impressive 104.9 grams which translates into three significantly weighty bangles. So not only do they look great but they make a pleasing, richly-toned jangle when you move. Speaking to the confident quality of vintage Tiffany silver jewelry, rather than be emblazoned with a logo they are hallmarked discreetly on the inside of one bracelet. The mark reads "TIFFANY & CO 925". The inner measurement is 2-1/2" across and each bangle is 1/4" wide.
The box in the photos is not the original but the bracelet does fit snugly inside. It will be included with your purchase but just know it is not the original box.