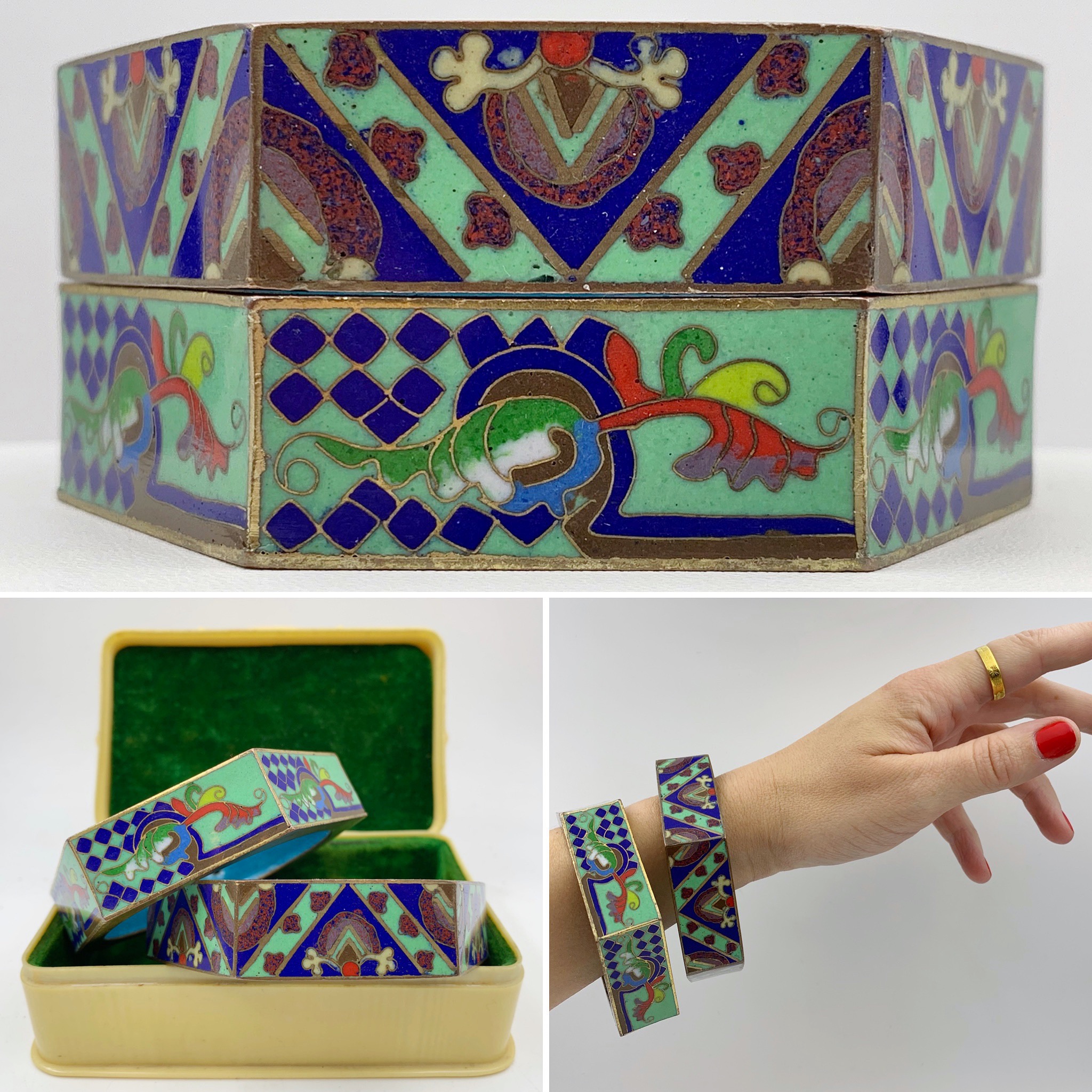 Vintage Collection
On Reserve...Pair of Chinese Art Deco Cloisonné Hexagonal Bangles, Circa 1920-1930
These bracelets are on reserve.
There's no question that this remarkable pair of bracelets are book-worthy examples of Chinese Art Deco enamel. Never before have I seen such a fabulous use of color in such a striking pattern on such a sensational and wearable piece of jewelry. And that statement goes for each of these bracelets! Because I'd be pinching myself had I found just one...but I found two! I could go and on about the colors and patterns but I don't think I have to. They just scream at you, commanding attention, an obvious home run to any designer. Very desirable for a collector of deco objects as well as jewelry, they are in mint condition, no damage or enamel loss whatsoever. Their hexagonal outer shape is super stylish with a each side measuring 3/4" wide and 1-5/8" long. Their inner diameter is 2-1/2".
Please note: I'd love for them to remain together as a pair so the listing price is for both bracelets.